The Magoffin County Muzzleloaders Club is located in Salyersville, KY. Our club held it's first meeting in 1966 with a beginning membership of only 10 members. Since then we have grown to one of the largest muzzleloading clubs in eastern Kentucky.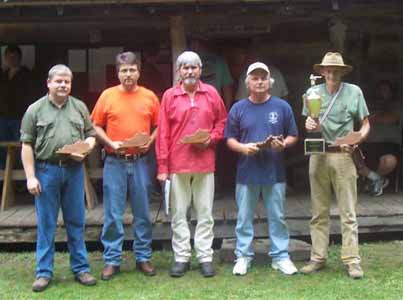 2007 Kentucky Cup Winners
Team members Ricky Prater, Tim Caudill,
Tim Foster, Keith Vance, and Randall Cantrell
Would you like to become a member???
DUES ARE NOW PAYABLE: $15.00
MAKE CHECKS PAYABLE TO,
Magoffin County Muzzleloaders Club Inc.
PO Box 106
Salyersville, KY 41465